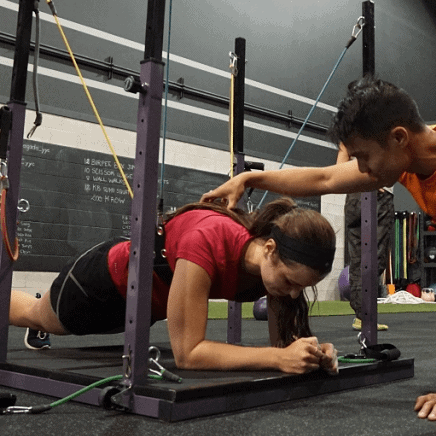 The Importance of Core Strength in Every Day Life
by:Vu Nguyen
April 29, 2018
Have you heard of core strength? What does it mean to you? As important as it is, there tends to be some confusion when it comes to 'core strength'.
Many people think that core means abs and strength means muscle. Therefore, core strength must mean 6-pack. This is an understandable misunderstanding and isn't completely off-base. It just doesn't paint the full picture.
Your core certainly includes your rectus abdominis (glamour abs) but also include your obliques, transverse abdominis, erector spinae, hip flexors, and more. In other words, your core includes more than just your "abs". It's not a single muscle but a network of muscles. The strength of this network will determine how well you function in daily life.
It Starts with Your Core
From the moment you get out of bed in the morning to the moment you get back into bed at night, you use your core thousands of times. Your core is used when you're getting into your car or pushing a shopping cart; when you're sitting or standing. Your core is used in almost all your movements. Can you see how having a strong core makes your day to day movements easier and helps prevent injury? A very common injury that affects us is the lower back injury which is typically caused by having a weak core. Throughout our lives over three-quarters of us will have suffered, to various degrees, lower back pain that hinders our daily movements.
And besides helping you move with ease, when your core functions properly, it also protects, stabilizes, and regulates the movement of your spine. Without getting into too much detail, your spine, in combination with your brain, makes up your central nervous system and controls everything that you do. Having good posture reduces stress to your spine.
From the Ground Up and From the Top Down
Just as your core is a network of muscles, your body, as a whole, is an interconnected network of muscles. It should be no surprise that at the "core" of it all is… your core. Your core functions to transfer energy from your lower body to your upper body (and vice versa). The stronger your core, the more efficient it is at transferring energy (less wasted energy). The more efficient it is at transferring energy, the less your muscles need to operate in isolation. And, the less your muscles need to operate in isolation, the more effective your movements are.
Exercises That Develop Core Strength
Let's not beat the topic to death. You get the point that core strength is very important.
It's just as important to know that doing thousands of sit-ups is not the most effective way to get there. A good core strength training program like a good movement training program requires full-body exercises like squats and push-ups. Full-body exercises, whether resisted by bodyweight or by an external load, require the engagement of your core muscles. Planks are another example of a full-body, core-engaging exercise.
This engagement is the foundation of building your core strength.