ABOUT THE COMPANY
EvolutionVN is a North American exercise equipment company that offers a unique product, the Evolution Training System, used for effective and practical workouts in the home. We are committed to creating tangible and sustainable change and are an authoritative presence in the health and fitness product industry. We understand the difficulty of a regular exercise routine due to lack of confidence, knowledge, time, and money, and aim to solve that with our innovative Evolution equipment. This equipment offers the opportunity for you to succeed in your health and wellness goals through convenient and practical exercises.
We aim to be your one and only resource for health and fitness. To learn more about the Evolution, click here.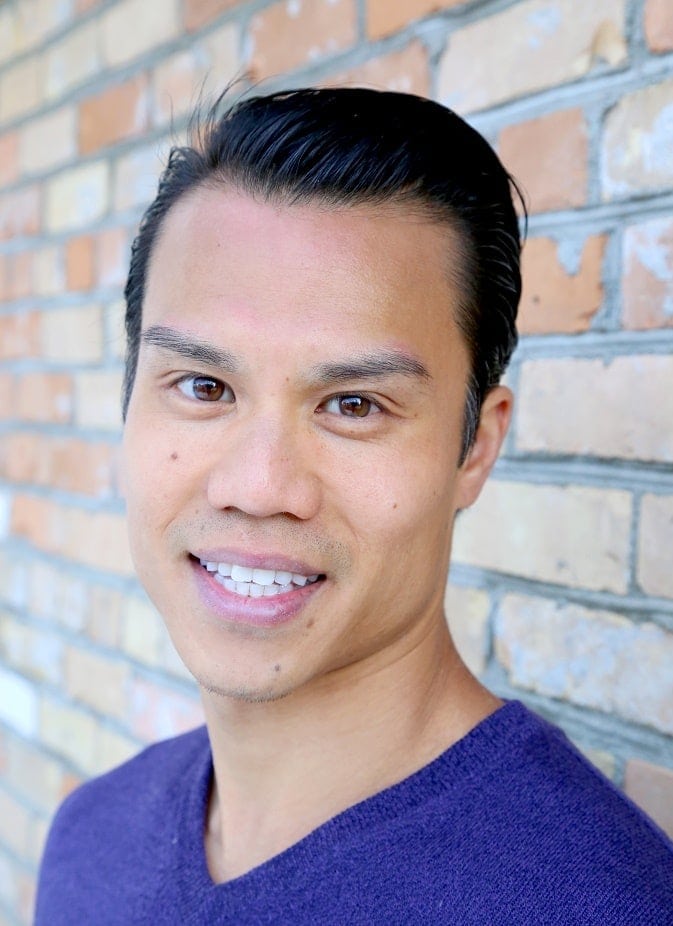 Vu Nguyen, Owner And Lead Innovator
Hello, my name is Vu and I'm the inventor of the Evolution and founder of EvolutionVN. Here's a little bit about me.
I spent many of my teenage and early adulthood years suffering from low self-confidence. This made me guarded, defensive, and aggressive, in an attempt to shield myself from the outside world. Because I didn't respect myself, I didn't believe that anyone else respected me either. This led to years of damaged relationships with family, friends, and colleagues. Slowly though, through fitness, I managed to come out of my shell and find my confidence. This changed my life in ways that words alone cannot explain. Understanding its importance, I've made it my life's mission to help extract the confidence hidden inside you. My vision is one of a world where heads are held high. Why? Because you deserve it - we all do. But, unlike me, you won't have to go through that journey alone.
While I believe that the Evolution is versatile enough to be useful for everyone, I designed it specifically for women. Why? Because I spent most of my life surrounded by women. The majority of my teenage years were spent in a household with my two younger sisters and our mother. My clientele has been largely women. My friends have been as well. My point is, I've seen enough to empathize. Women are often too self-sacrificing. This was true in the case of my mother, often juggling work, dinner, laundry, and three kids. For her, exercise was a luxury, not a right.
It's for women like her that I invented the Evolution.
If you think there's something I can do to make your journey better or easier, you can reach me directly at: vu@evolutionVN.com
Stacey Warren, Community Leader
Hi, I'm Stacey. I'm the Evolution Community Leader, which is a fancy name for I get to help build, strengthen, and connect the Evolution Community. Although I have an interest in fitness, my background is actually in nursing. As a full-time labor and delivery/postpartum nurse, I struggled for years trying to juggle staying active and eating well with shift work. I reached the point where I was so unhappy and my anxiety was so high that I knew I had to make some changes. The key to my success in being active was taking my workouts out of the gym and into my home, where I could do them on my schedule.
Through my journey, I've witnessed and experienced the guilt, shame, and overwhelm that can accompany the fitness world, particularly for the overlooked mom. I empathize with moms because I know they feel guilty for not exercising, yet feel shame when they take time away from their kids to do something for themselves. My goal is to make fitness simple.  I want moms to get healthy without feeling like they're sacrificing family time. I want to help them realize that they shouldn't feel guilty for giving themselves time, and that they shouldn't be last on the priority list.
If moms gave themselves just 10-minutes, they would be able to give so much more to themselves and their family.
I love to chat, so feel free to reach out to me. I can be emailed directly at: stacey@evolutionVN.com