The Evolution for Adaptive Exercise
While compact, the Evolution can accommodate most standard wheelchairs. It provides a stable platform through which users can safely leverage resistance bands to perform modified versions of exercises to suit their specific needs. Further, the parallel bars are a tool that can be leveraged to help wheelchair users stand.
And, for non-wheelchair users, the unique design and the combination of resistance bands and parallel bars make the Evolution a safe exercise tool, regardless of their specific requirements.
The Evolution in Facilities
We are proud to have the Evolution in facilities like the Disability Resource Center (DRC) at the University of Arizona. The DRC is a world class facility that takes a progressive and proactive approach to accessibility. The University of Arizona is home to a leading wheelchair and adaptive sports community with the largest and most successful collegiate-based program in the United States. It has seven competitive teams with more coming soon. They are also the third largest producer of Paralympians. We are grateful to be part of their journey. If you are an institution or organization working with individuals with disabilities, the Evolution could be the tool you need.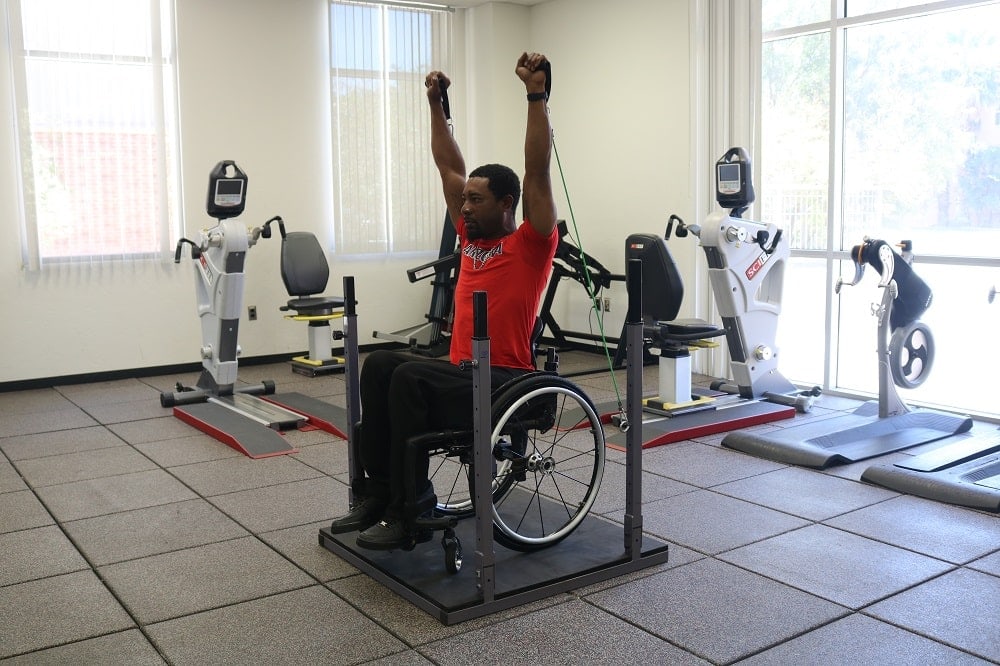 Shoulder Presses From a Wheelchair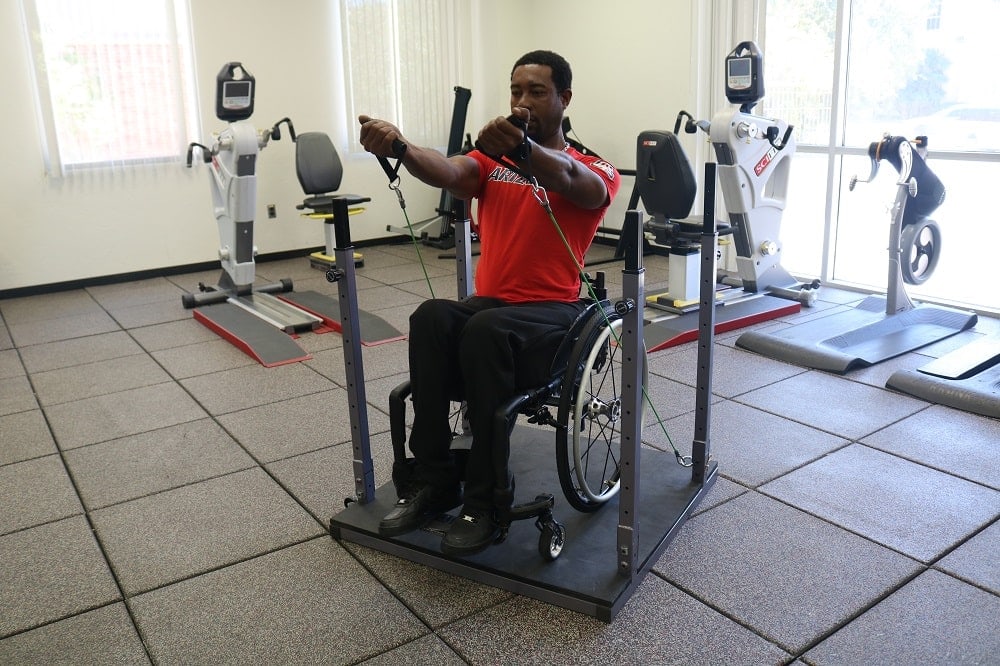 Chest Raises From a Wheelchair
Set Up for Adaptive Exercise
While the Evolution wasn't specifically designed for adaptive exercise, it was designed to make exercise convenient, accessible, and inclusive, regardless of experience, skill, and ability. This means that setting up the Evolution is easy, for anyone. Here are a couple videos of Tammy Cunnington, ex-Paralympian, setting up the Evolution.
Why We Need Adaptive Exercise
According to the World Health Organization, over 1 Billion people live with some form of disability.
We have learned that this community is unjustifiably underserved, and their needs are overlooked. In general, when it comes to exercise, the barriers are many. These barriers include, but are not limited to, the lack of time, access, finance, confidence, and ability. We know that for those with disability, the barriers are far greater. Traditional equipment requires modification and "adapted" equipment is complex, expensive, and cumbersome and therefore not as inclusive as they were designed to be.
The gap is large, and the pandemic has only exacerbated this.
Given the simple structure and versatility of the Evolution, it can bridge this gap and be that inclusive solution. And while we cannot guarantee that it will be the right tool for every disability, we are confident that the unique combination of resistance bands and parallel bars gives it application and creates equal opportunity for this community.
The bottom line: this community needs more support, and we know that we can contribute and make a meaningful impact.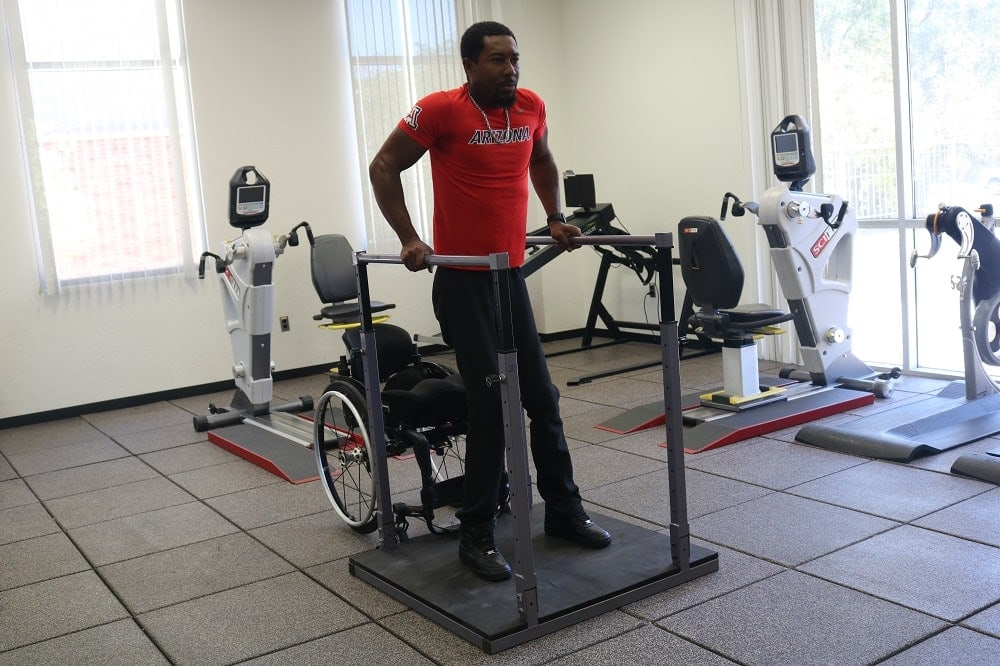 Using the Parallel Bars to Stand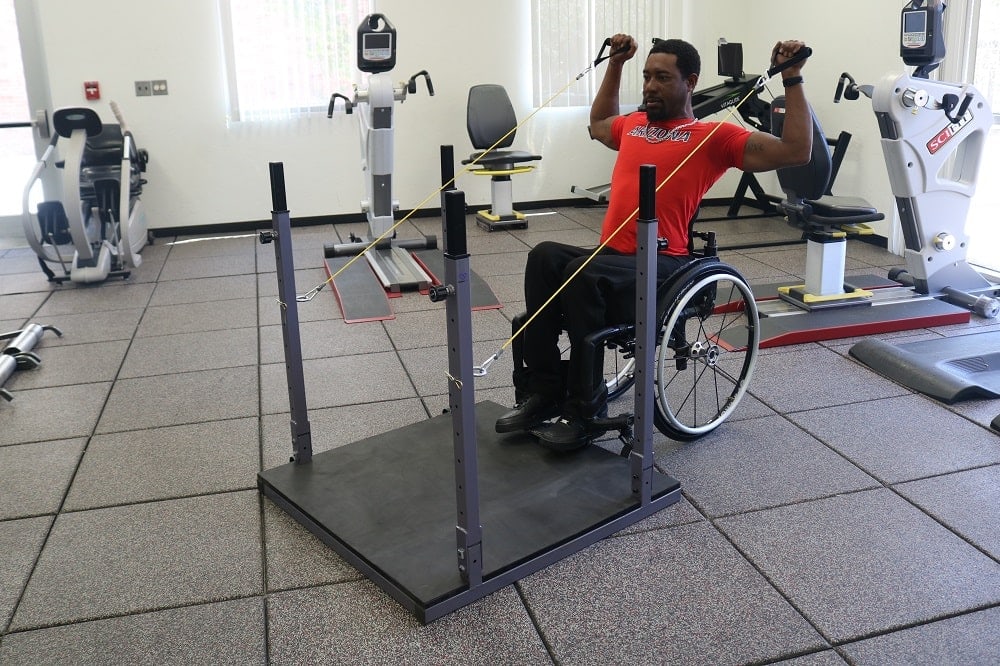 Using the Resistance Bands for Exercise
Our Champions for Adaptive Exercise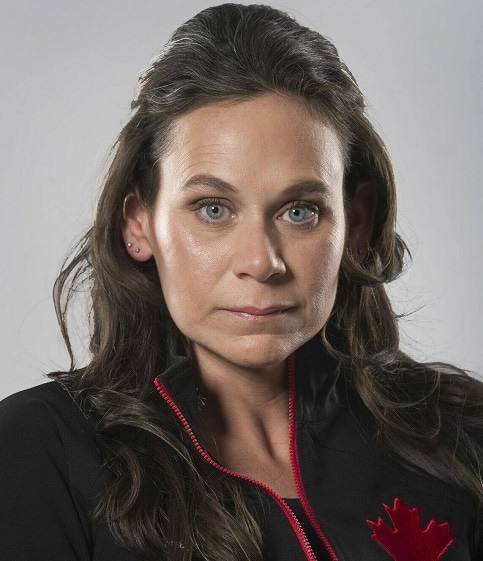 Tammy Cunnington, Paralympian
36 years ago Tammy was injured when a plane crashed at the Ponoka airshow. From near death at 6 years old to a Paralympian at 40, Tammy brings a message of perseverance, resilience and encouragement in her public speaking engagements. Tammy is a strong advocate for health, fitness and sport and volunteers to encourage others in this area by being an ambassador for Fast and Female, The Rick Hansen Foundation and working with the 2019 Canada Games.
To learn more about Tammy and her story, visit her website: tammycunnington.com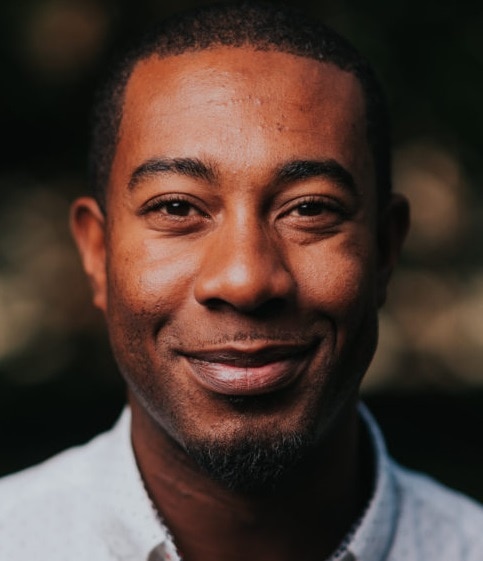 Anthony Lue, Aspiring Paralympian
12 years ago, at the age of 21, Anthony's life was suddenly and brutally changed forever. While at work, he was crushed in a car at a scrap metal yard. The accident resulting in Anthony losing it all – including the use of his legs. Before the accident, he had dreamed of competing for Canada in the Olympics in the 110 m hurdles. Anthony's desire to compete continue to be his main motivation in life. Now, as a paraplegic, Anthony excels as an athlete, speaker and accessibility consultant.
To learn more about Anthony and his story, visit his website: anthonylue.com