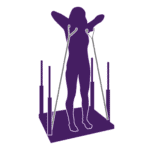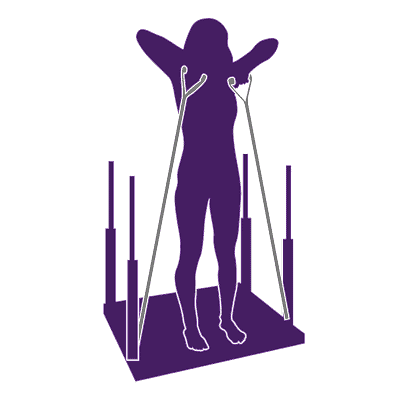 COMPACT
Designed for every space.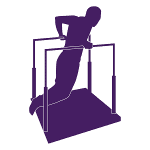 VERSATILE
Capable of over 200 exercises.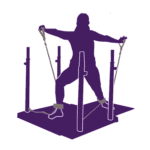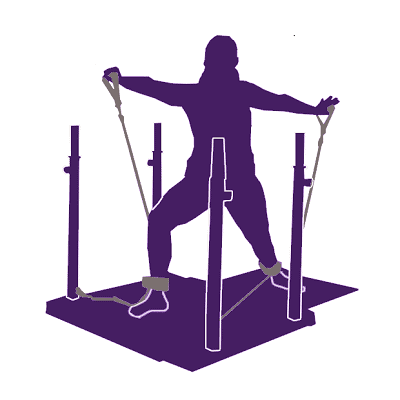 FUNCTIONAL
Use it for exercise, rehab, and more.
The Evolution Home Gym 2.0
Unlike the Evolution Home Gym 1.0 which came in parts, the new and improved Evolution Home Gym 2.0 is designed with collapsible arms. Although the assembly has changed, what has not changed is its immense functionality, versatility, and compactability.
The Evolution was created to help exercise enthusiasts of all levels achieve their health, exercise, and fitness goals from the convenience of home. It is a compact and versatile system used for traditional exercise, physical therapy, athletic training, and more. We packed as much functionality as we possibly could into this one piece of equipment. It really is your "all-in-one" home gym!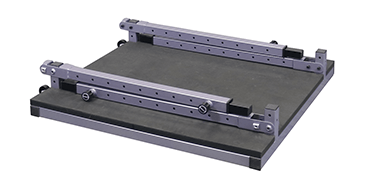 It's almost ready to go right out of the box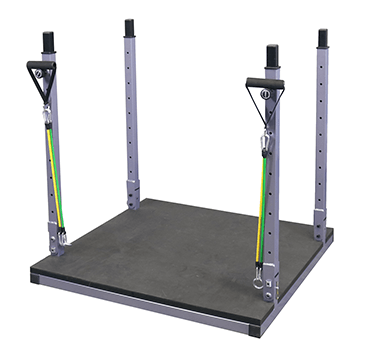 Takes a minute or two to assemble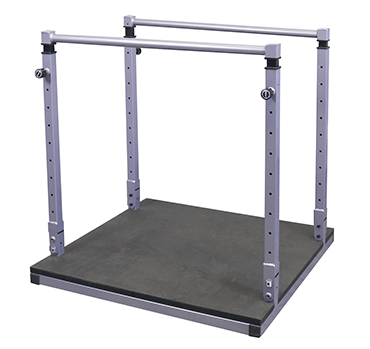 And just a few seconds to put on bars
Using Your Evolution Home Gym
Resistance bands are an awesome tools for building strength, developing muscle, and increasing endurance. The Evolution Home Gym takes resistance bands to the next level. No more tying your bands to door frames, table legs, or coffee tables. The Evolution Home Gym helps you maximize the potential of resistance bands (and your bodyweight) and take your fitness to the next level.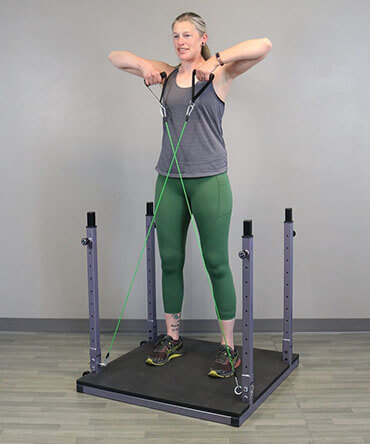 The resistance allows you to do traditional exercises while also working on your stability and cardio.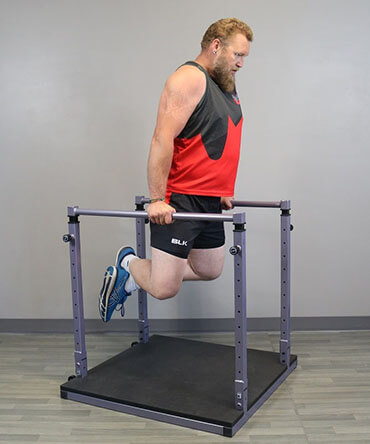 The parallel bars spice up just about any workout. Use them to build and strengthen your entire body.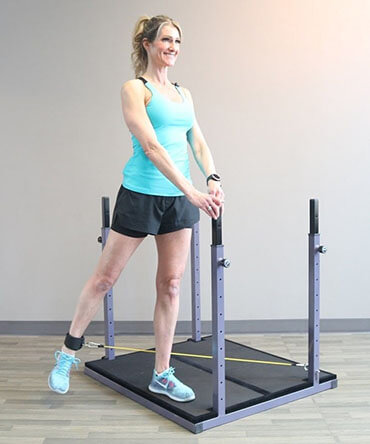 The combination of resistance bands and parallel bars are great for physical therapy.
The Evolution has been designed to be extremely compact and versatile. It was designed to be used conveniently at home. It has a unique, innovative design that unleashes the awesome potential of resistance bands and helps you achieve your goals, no matter what they may be. Whether you want to do traditional exercises, get a bit of assistance, challenge yourself on parallel bars, or exercise with a partner, the Evolution has you covered.
Get Your Free Home Workout Guide
Not ready for an Evolution?
That's OK - we're here to help no matter what! Here's a guide with 10 workouts anyone can do anywhere.