What is the Evolution?
The Evolution is our patented home gym, created to help exercise enthusiasts achieve their health, exercise, and fitness goals from the convenience of home. It's nothing like other home gyms or exercise equipment on the market. It's a compact, versatile, and portable exercise system used for traditional exercise, physical therapy, athletic training, and more. We packed as much functionality as we possibly could into this one piece of equipment. It really is your "all-in-one" home gym!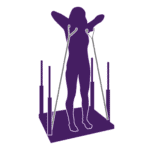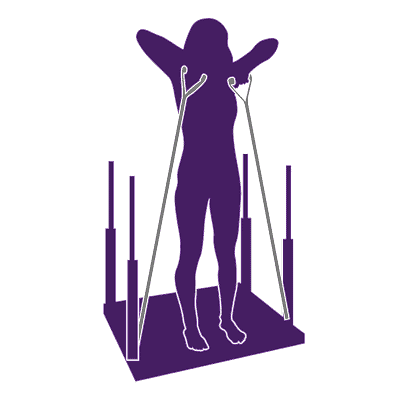 Versatile Home Gym
Achieve your goals with confidence from the convenience and comfort of your home.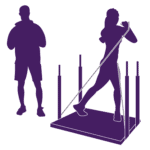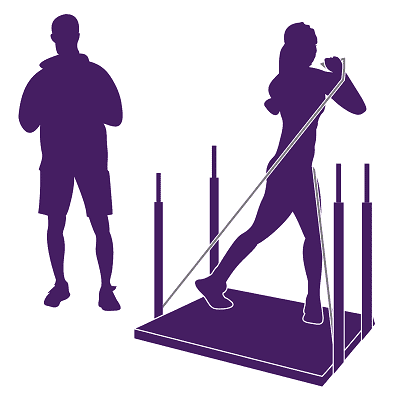 Online Training System
Use structured workout calendars and follow effective routines.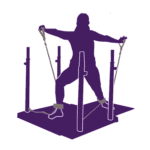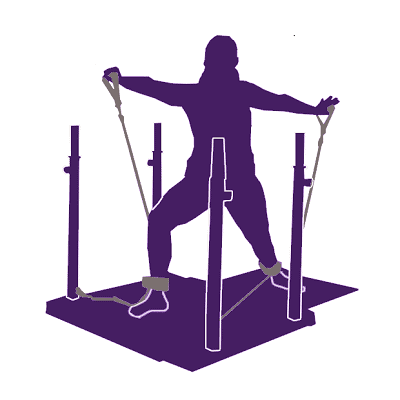 Endless Options
Bring traditional exercise, physical therapy, athletic training, and more into your living room.
Using Your Evolution
Your routine will get boring if you do the same exercises again and again. It can also get less effective. We know you're busy - you're working, you've got family to take care of, and chores to tend to. We want you to make the most of your time exercising.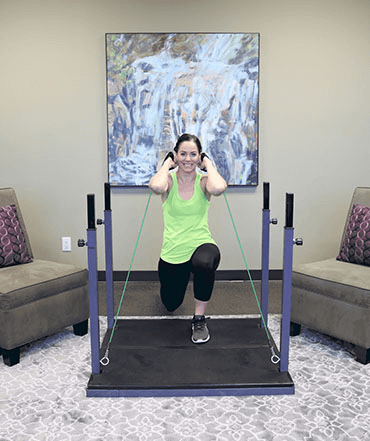 The resistance allows you to do traditional exercises while also working on your stability and cardio.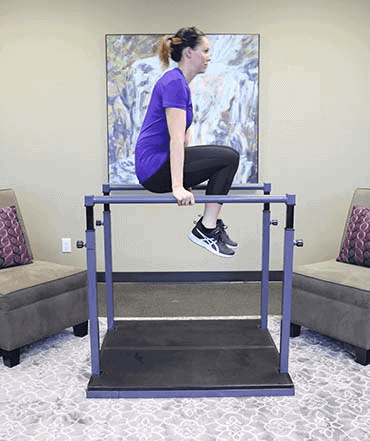 The parallel bars spice up just about any workout. Use them to build and strengthen your entire body.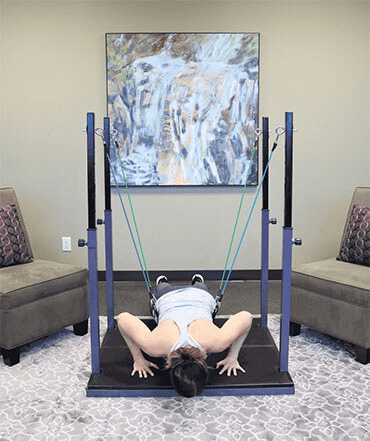 The assistance gives you confidence and an extra boost when you need it.
The Evolution has been designed to be extremely compact and versatile. It was designed to be used conveniently at home. It has a unique, innovative design that unleashes the awesome potential of resistance bands and helps you achieve your goals, no matter what they may be. Whether you want to do traditional exercises, get a bit of assistance, challenge yourself on parallel bars, or exercise with a partner, the Evolution has you covered.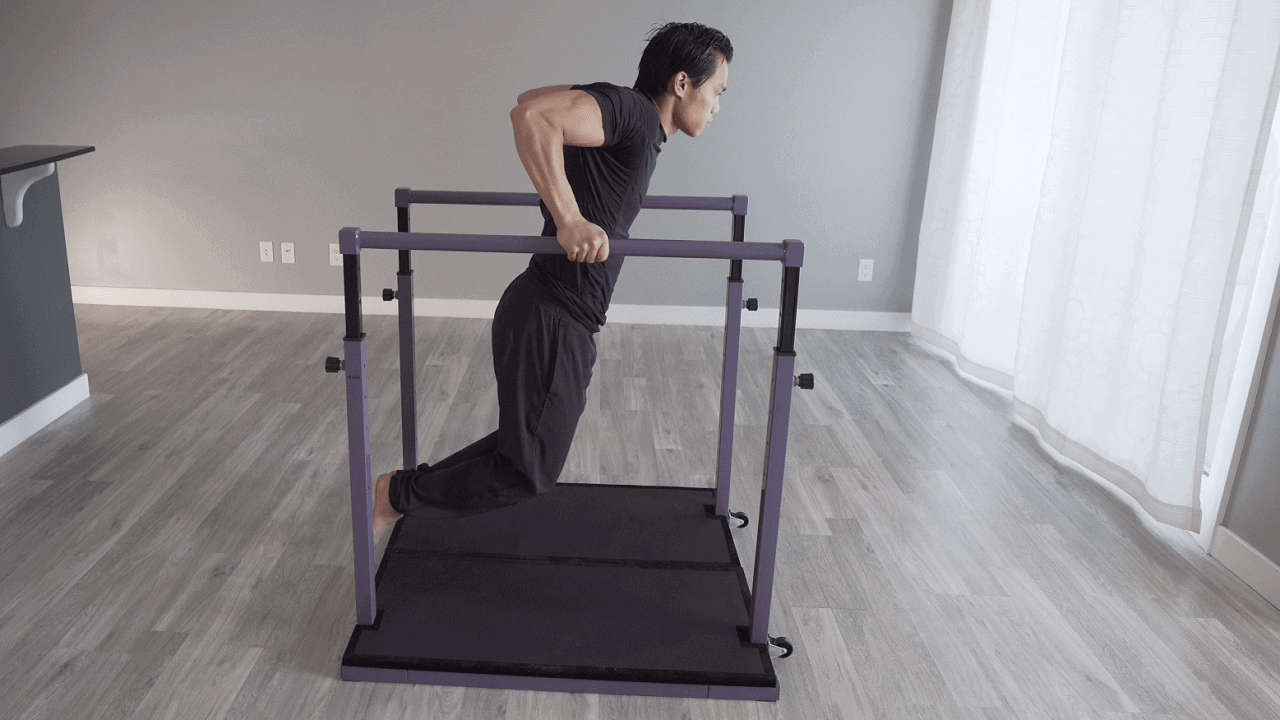 Exercise can be difficult if you aren't confident what you're doing is right. The workouts in our Online Training System ensure you never have to guess your way through another workout. We offer follow-along videos, daily calendars, and a massive exercise library. And, in addition to the workouts, you also get perks such as discounts on accessories and attachments.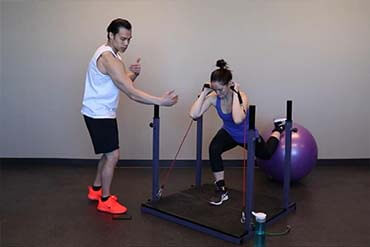 If you need full guidance, you can follow our 10-minute Sweat Along of the Day.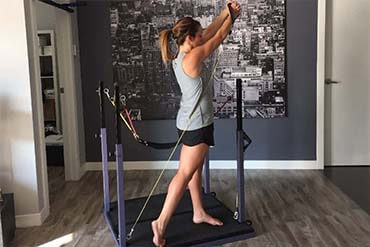 If you just need a bit of guidance, you can follow our workout calendar.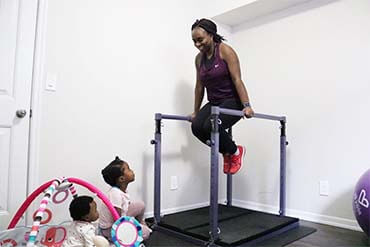 If you're someone who loves to take it upon themselves, you can use our massive exercise library.
Exercises on the Evolution
Its unique design allows for hundreds of exercises and thousands of workouts. There are so many uses for the Evolution, whether you're a professional or an exercise enthusiast.
Home Exercises | Evolution Sprawls | Cardio & Strength | Legs & Abs
Home Exercises | Squats and High Pulls | Strength | Legs & Shoulders
Home Exercises | Isometric Squat and Back Rows | Strength | Legs & Back
Home Exercises | Seated Shoulder Presses | Strength | Shoulders
A massive exercise library which is constantly being updated.
Legs on Fire | 15-Minute Leg and Cardio Circuit | Evolution Training System
Opposites Attract | 15-Minute Upper Body Circuit | Evolution Training System
In the Core | 15-Minute Abs Circuit | Evolution Training System
Zen Balance | 15-Minute Stability Circuit | Evolution Training System
Crazy Legs | 15-Minute Lower Body Circuit | Evolution Training System
Thousands of quick of effective workout combinations.
Get Your Free Home Workout Guide
Not ready for an Evolution?
That's OK - we're here to help no matter what! Here's a guide with 10 workouts anyone can do anywhere.