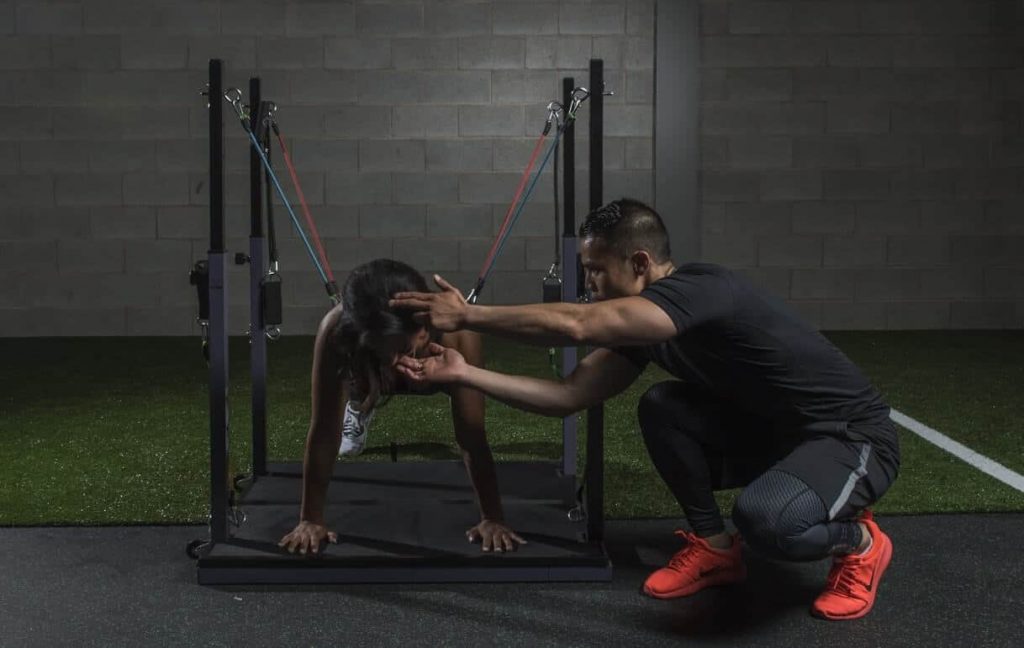 Personal Trainers – The Evolution is Your Solution
by: Vu Nguyen
What do you think of when you hear the term personal training? Personal training may garner various definitions but essentially, the practice can be summarized as such: personal training occurs when an individual with a degree of knowledge ("trainer") prescribes and leads another ("trainee") through physical exercise to achieve a set of pre-determined goals.
Pretty straight-forward right? But, even though the general definition is cut and dry, the interpretation of the practice itself should not be. Why? Because the well-being of others is involved. This means that "knowledge" will be relative to the trainer and "goals" will be relative to the trainee.
If you are already established as a personal trainer and are ready to branch out on your own with zero overhead, all the while keeping 100% of what you charge, scroll to the bottom. If not, read on.
One Size Fits All
Have you ever worn a cap that was labeled one-size-fits-all? Have you ever worn a suit (or a dress) straight off the rack? If so, how do they fit? From experience, I can say that, while my arms and legs physically fit into the suit, it simply doesn't look or feel right. Based upon my physical proportions, the cuffs are too long, it fits too large at the sides, and it fits too small on the shoulders and thighs. Even if I were to size up or down the suit would fit awkwardly elsewhere. It's a nuisance but can I really complain? Shouldn't this be the expectation with anything that's "one-size-fits-all"?  
Now, if you've ever worn something custom-tailored, you know that nothing compares. Where a salesman at your local suit shop may measure your neck, arm length, and waist size, a tailor diligently measures your neck, bust, arm length, biceps, length from shoulder to elbow, length from elbow to wrist, and the list goes on. Not only will he take measurements, but he will also make material recommendations best suited for the application.
What is the achieved result? Perfection. This is the result because he is a master of his craft and he understands that the best service can only be achieved through meticulous customization and individualization.
Granted, this is just an article of clothing. You may be willing to compromise the look and feel in lieu of the cost – that's perfectly fine. The point is that something off-the-rack fits significantly different than something custom-tailored to you and your unique proportions. If this applies to an article of clothing, why shouldn't it apply to personal training? Well, it should. As a personal trainer, your role is to leverage your knowledge and experience to mentor your clients. This is a position of esteem and privilege but, being a figure of influence also comes with great responsibility.
Great, you've accepted the responsibility. Now what?
The Lifecycle of a Personal Trainer
The moment that you decide upon a career of personal training, the first step is straight-forward; get certified. There is a host of organizations that provide the education and knowledge required to accomplish this feat, i.e. canfitpro, CSEP, ACE, ACSM, etc., each having their pros and cons. You get certified. Now what? While the first step – getting certified – is obvious, nothing else is. The path forward is solely for you, the newly certified personal trainer, to choose.
Alas, the majority of fresh personal trainers begin their new careers in a big-box gym. Why? Because it's the most obvious choice. The alternative is to establish your own training facility but:
– Do you have the capital to establish your own facility?
– Do you know the first thing about business?
– Do you have the risk-tolerance for this type of investment?
– Do you have the savvy and rapport to draw the clientele required to sustain your business?
Is this "alternative" really an alternative at all? For many, the answer is no. Ok, big-box gym it is.
Fast-forward several weeks – you've been hired at your neighborhood big-box gym. Said big-box gym has a Rolodex of clients ready for you to train… right? If only life were that easy. It's time for you to scour the floor, engage potential clients, convince them that they would benefit from personal training and, more specifically, your personal training. The notion is daunting but you've read books like "How to Win Friends and Influence People" and "Getting Past No" from cover to cover so you're going to sign up more clients than you can handle… right? If only life were that easy. It should also be mentioned that you're getting paid minimum wage at this time.
Slowly you learn to accept rejection and along the way, you've also picked up some new sales tactics. You manage to get several clients who sign up for large packages averaging at $70/session – amazing! $70/session, each session runs for one hour – do the math. That's $70/hour! That's amazing – you can certainly get used to this life. Doing something you're extremely passionate about while getting paid phenomenal money. But wait, let's not forget about the gym that you work for – what about their cut? After their cut, you're looking at something closer to $20 – $25 per session. Not quite minimum wage but does it validate the hard work that you put in? Don't forget, you're not the only personal trainer in the facility. Be prepared to compete with your fellow trainers for the same clientele. Say you're really fortunate and you manage to schedule five sessions per day, five days a week – that works out to be $625/week… before tax.
Believe me, I'm not trying to burst your bubble – I personally believe that it's such a privilege to be a personal trainer and that great personal trainers are extremely valuable. I'm simply trying to paint a realistic picture for you. It's important for you to know that, as a personal trainer, you are your own business – you represent yourself. There will be no guarantees. No guarantee of salary. No guarantee of hours. No guarantee of clients. Are you prepared for that? Apparently, a large number of personal trainers aren't prepared for this reality as the turnover rates are quite high – statistics range from 50%-80% of personal trainers abandoning their craft within the first two years. Big-box gyms thrive off this turnover. New trainers rank lower on their tiered compensation ladders meaning they get paid less than experienced trainers – fair enough.
No Mas Big-Box Gyms
You've finally decided that you're sick and tired of being sent through the wringer by big-box gyms. Now what? You're not necessarily back at square one – you've gained valuable experience as a personal trainer. Great! Where will you take your new talents? If not to another facility, are you ready to venture out on your own? The same questions apply as when you first got certified:
– Do you the capital to establish your own facility?
– Do you know the first thing about business?
– Do you have the risk-tolerance for this type of investment?
– Do you have the savvy and rapport to draw the clientele required to sustain your business?
If the answers to these questions are truthful yeses, congratulations! But, if you're like the majority of people, the answer is more likely to be no.
Finally, the most important question of all. What makes you unique from the bevy of industry trainers that are out there? The tailor that specializes in custom suits, doesn't make hoodies, sweatpants, or baseball caps. He makes suits – that is his undeniable niche. What is your niche? How will you attract prospective clients that require your niche to YOUR practice?
At a big-box gym, even if you didn't have the clientele or supporting pay structure to sustain a lasting career, at least there was a constant influx of new and potential clients. Going out on your own means that you are responsible for everything from A to Z, from top to bottom.
Catch 22 – isn't it?
The Evolution is YOUR Solution
What if I told you that there exists a system that not only helps set you apart as a personal trainer but also allows you to establish your own rates while keeping the entirety of the proceeds? Sound too good to be true? Well, it's not.
Get certified to train on the Evolution and automatically set yourself apart. You will have the ability to train your clients through functional movement patterns on a patented, functional training apparatus.  Your clients are responsible for owning the Evolution in-home so, as the personal trainer, you immediately have a mobile personal training business with zero overhead. You don't need a facility. You don't need any equipment.
The best part is, in this system, you are free to establish your own rates and keep every single penny. This means that, if you wanted, you could charge less while making more, allowing your clients to afford more sessions with you. And, when they're not with you, they have access to Evolution specific training videos to maximize their progress. Ultimately, the client's success means your success. It's time for you to succeed as a personal trainer. You deserve it. Your clients deserve it.
Get started now – you can't afford not to.