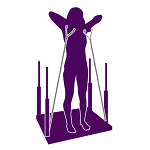 FUNCTIONAL
For every purpose.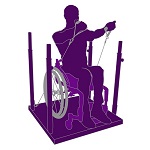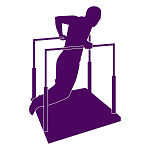 The Evolution Home Gym
The Evolution is an inclusive piece of equipment that makes exercise and physical therapy accessible, regardless of experience, skill, and (dis)ability. Its unique, patented design allows you to safely and securely attach resistance bands at different heights and locations to maximize their effectiveness. In its small, 3' x 3' footprint, the Evolution gives you hundreds of exercises from assisted exercises, resistance exercises, parallel bar exercises, physical therapy exercises, wheelchair exercises, and more.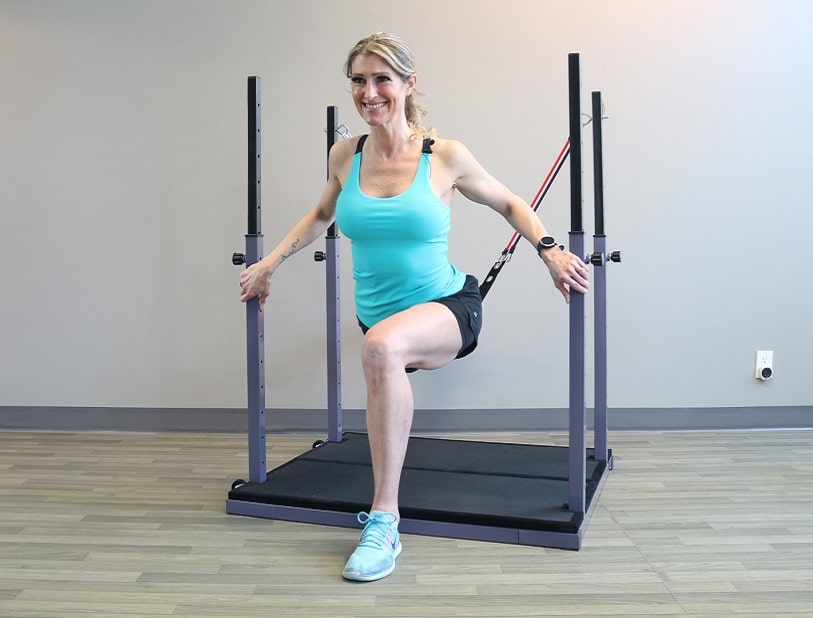 Resistance bands and parallel bars are fundamental tools for physical therapy and the Evolution gives you access to both.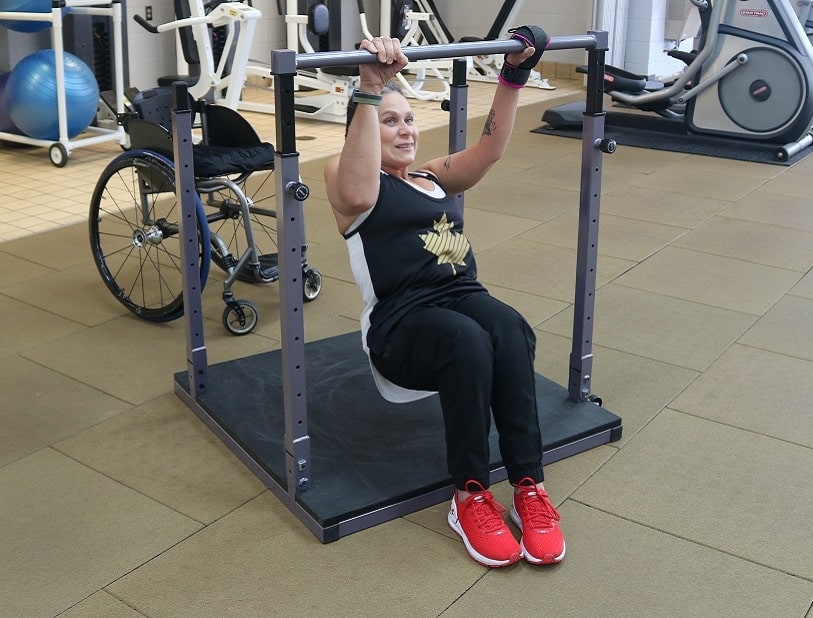 For wheelchair users and those with other disabilities, the Evolution is a safe, low-impact, and effective exercise tool, regardless of your specific needs.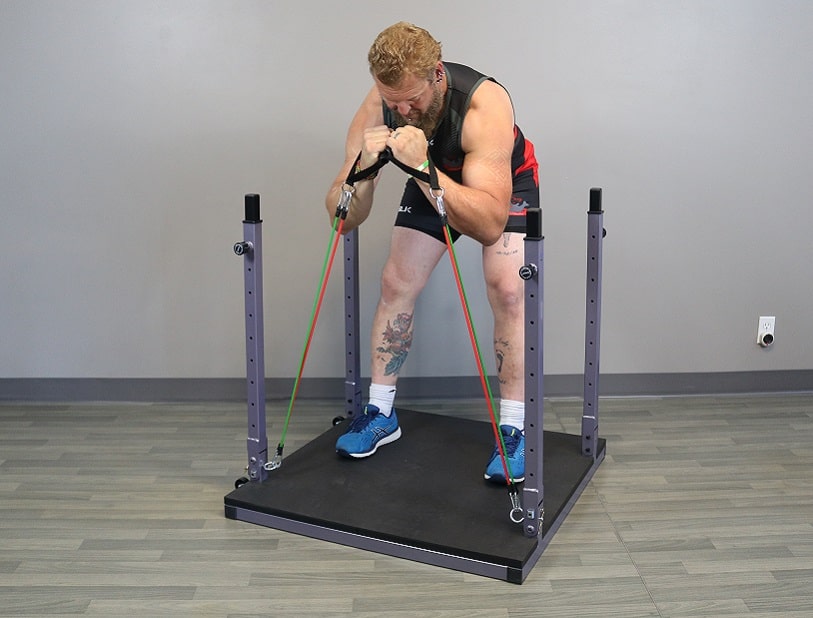 In its 3' x 3' footprint, the Evolution delivers hundreds of exercises ranging from squats to lunges, back rows to chest presses, and much more.
Compact and Easy-to-Assemble
Not everyone has room for big, heavy, and complex equipment. Even if you do, it doesn't mean you want to dedicate it to exercise. The compact and easy-to-assemble design ensures that everyone can achieve their health, exercise, and fitness goals from the convenience of home. It is a versatile system used for traditional exercise, physical therapy, athletic training, and more. The term "ALL INCLUSIVE" has taken on new meaning.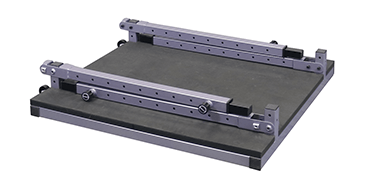 It's almost ready to go right out of the box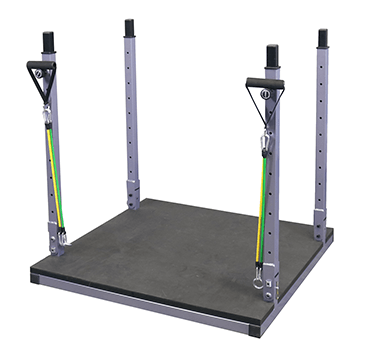 Takes a minute or two to assemble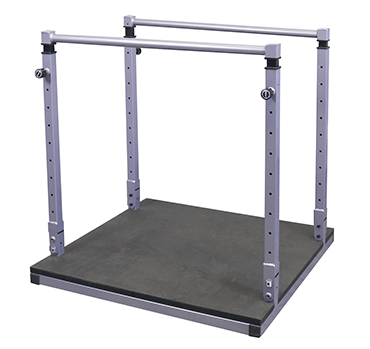 And just a few seconds to put on bars
The Evolution is for Everyone
The Evolution is inclusive, adaptable, and accommodating. Whether you want to do traditional exercises to develop strength, get assistance to build a strong foundation, challenge yourself on parallel bars, or exercise with a partner, the Evolution has something for you. It's low-impact and high-efficacy nature is great for all ages and abilities!