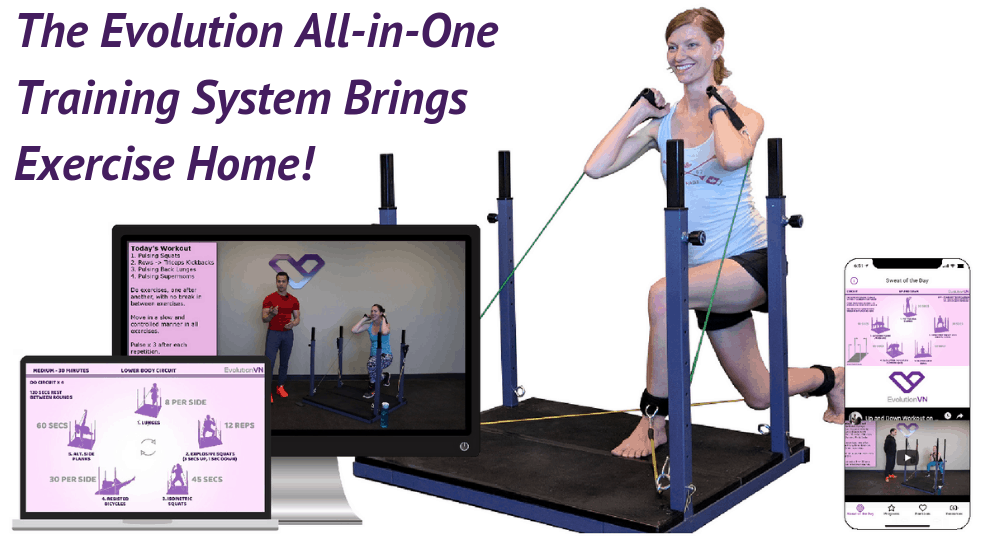 YOUR EVOLUTION ALL-IN-ONE TRAINING SYSTEM
You get:
- An Evolution Training System
- One-year free access to online programs
- Sweat of the Day videos, daily workout calendars, and 8-week programs
- Foundation, intermediate, and advanced programs
- Assistance seat, parallel bars, and stability ball
- And, most importantly, confidence in yourself!
You have two payment options:
- 12 payments of $74.99 (you own the Evolution Training System upon completion of payments) or
- 1 payment of $829.99 (savings of $70!)
With both options, you get one-year free access to online programs (after the first year, online programs are $19.99/month or $99.99/year).